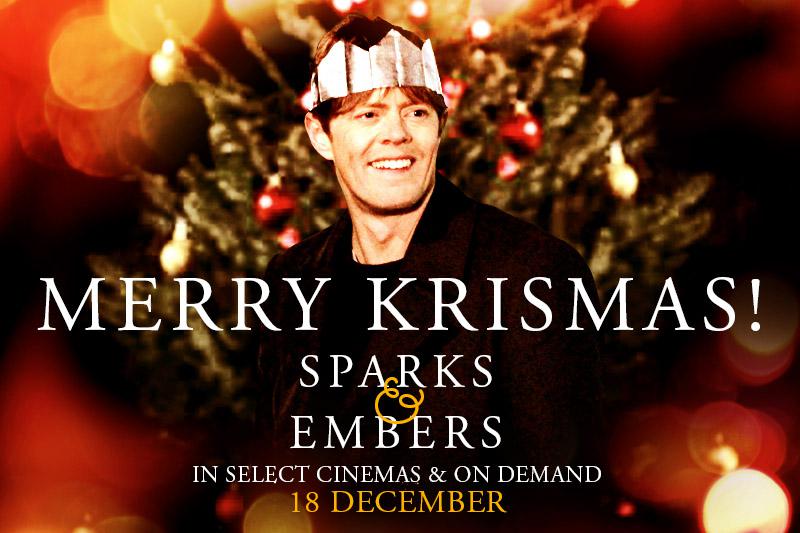 It's been a long wait, but "Sparks and Embers" will be available to view in cinemas and on-demand from Friday, 18 December.

Theatrical
An initial run at The Ritzy in Brixon. Show times are available at:
https://www.picturehouses.com/cinema/Ritzy_Picturehouse/film/sparks-and-embers

The film will also play selected theatres in other cities around the UK. More to follow.

On-Demand
iTunes
Blinkbox

'Sparks and Embers' is a contemporary British romantic comedy, starring Kris Marshall and Annelise Hesme. Produced by Cinemagine and Green Screen Productions, and released in the UK by Bulldog Film Distribution.